Dr. Ellerie's Beauty
& Self-Care Shop
(ON VACATION)

The Beauty Shop is on vacation Summer 2022.
The Beauty Shop is temporarily closed while Dr. Ellerie focuses on other projects, formulating new products, and her practice. She plans on bring back the beauty shop in Autumn 2022.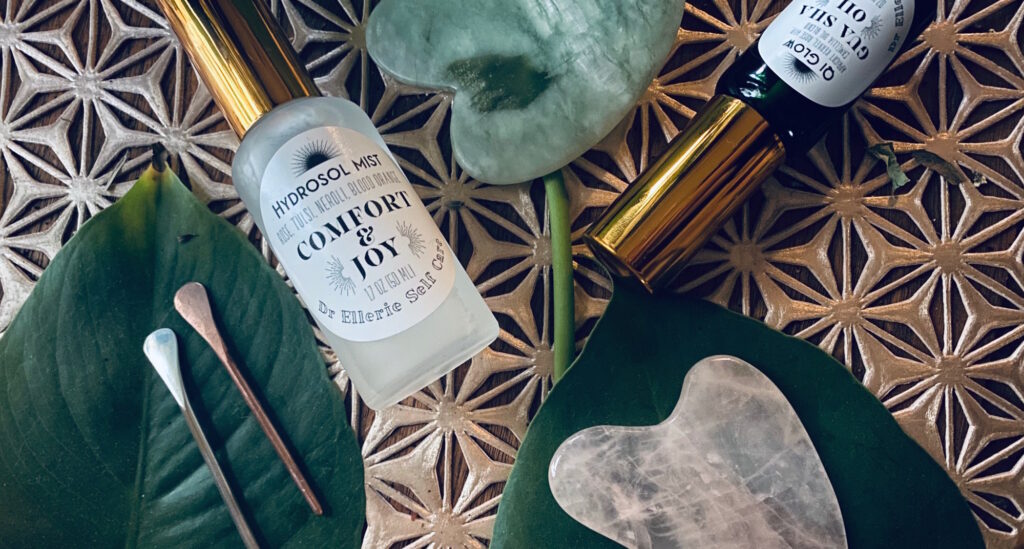 While the Beauty shop is closed for the summer. Check out Dr. Ellerie's favorites from other small businesses.
" Yang Face was founded by Dr. Paige Yang, a doctor of Traditional Chinese Meci one (TCM). Dr. Yang's vision is to bring power back into the hands of Licensed TCM practitioners on the topic of TCM and its modalities, including the usage of Chinese facial tools." 
"We have teamed up in an exciting collaboration with traditional Dine silversmith Jon-Michael Lister to produce a beautiful and effective line of gentle treatment tools" 
Guide to beauty tools and skin care products:
Pairing Skincare with Beauty Tools
For Facial Cupping, apply Qi Glow Gua Sha Oil before a treatment. Add a healthy layer to the skin for sliding cupping. You can always pat your face with a tissue after the treatment to remove any excess.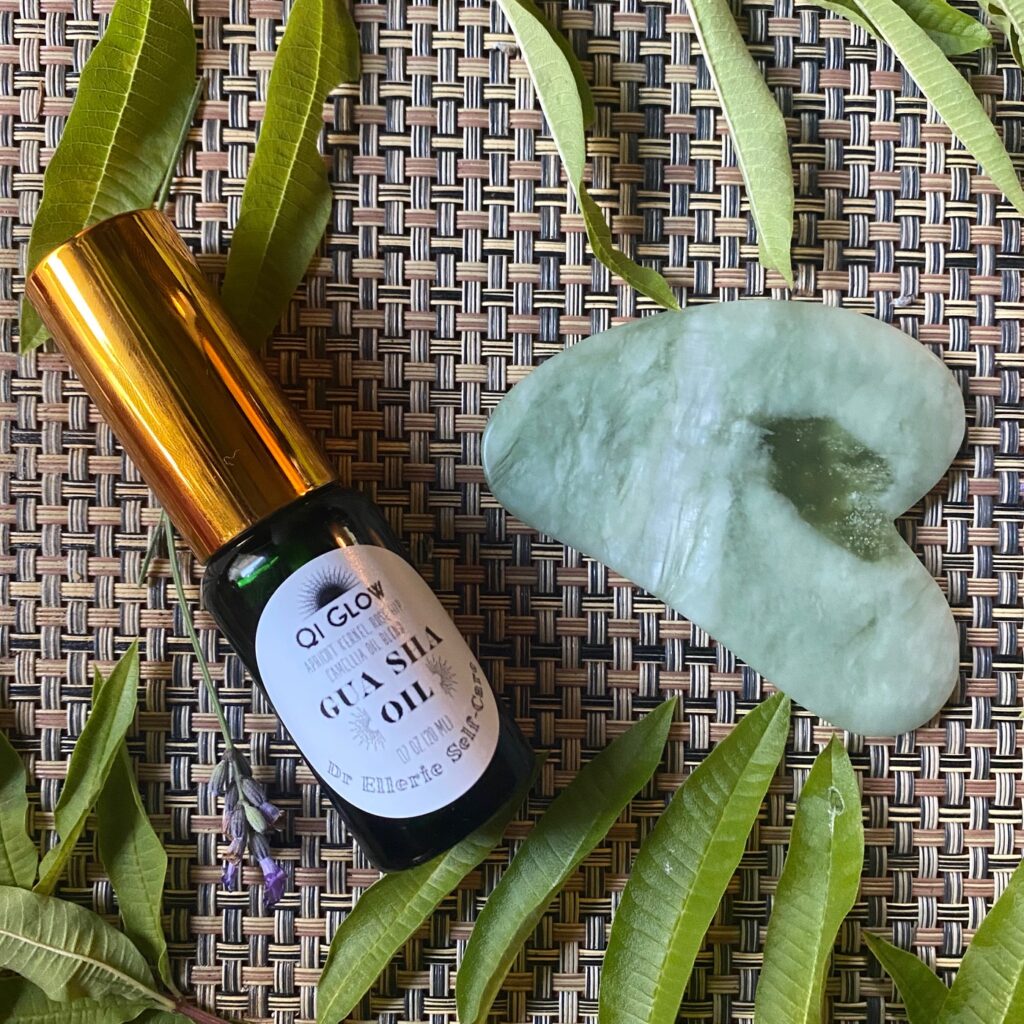 For Gua Sha treatments, apply Qi Glow Gua Sha Oil at beginning of the treatment. This oil isn't too greasy and it doesn't absorb too quickly or too slowly – its just right! And it's so nourishing.
Qi Flow = Qi Glow. The facial teishin beauty wand resets the stress button and gives the glow. Available in both copper and sterling silver. 
Do you need to depuff and detox your face? Meet the gua sha. Available in Jade, the empress's choice, and Rose Quartz, for giving your heart a little extra love. 
Slide your way into glowing skin. Facial cupping is a powerful way to increase circulation in the face resulting increased elasticity, lifting, and less puffiness. 
Want a deeply nourishing facial oil that also assists with a fabulous gua sha facial? Meet the Qi Glow Gua Sha Oil. 
Facial cupping is a fast and easy way to move congestion, relax muscle tension, and slide your way into that qi glow. This bundle includes small and large facial cups and qi glow facial oil.
For the most luxurious gua sha facial, use the Qi Glow Gua Sha Oil and a Jade Gua Sha. 
Why settle of one beauty tool when you can get both and a discount?! Gua sha teishin bundles include either a silver teishin and jade gua sha or a copper teishin and rose quarts gua sha. 
Want the fast track to a qi glow? This bundle includes three of Dr. Ellerie's faves: small and large facial cups, a rose quartz gua sha, and a handmade sterling silver facial teishin beauty wand.