SLO Naturopathic is located at 890 Osos St. Suite E.
Welcome to SLO Naturopathic. Dr. Ellerie practices and owns SLO Naturopathic & Acupuncture located at the Teass Building in Downtown SLO located on Palm and Osos St. kiddie-corner from the downtown library at 890 Osos St. To find her office go up the stairs via the front door of the building on Osos St or the back stairs in the parking area. DO NOT PARK in this area. Park either on the street or in the parking garage 1.5 blocks away on Palm St. 
There are two ways to schedule: Call or schedule online via the calendar below.
805-316-1364. Please call leave a message at this number. PLEASE DO NOT TEXT MESSAGE. This is not a secure way to communicate and Dr. Ellerie does not get alerts for texting since this could be a privacy violation. The easiest way to schedule is to click below and book an appointment time. You will automatically be asked to enroll in the new portal and sign the office policies online. No printing/scanning needed.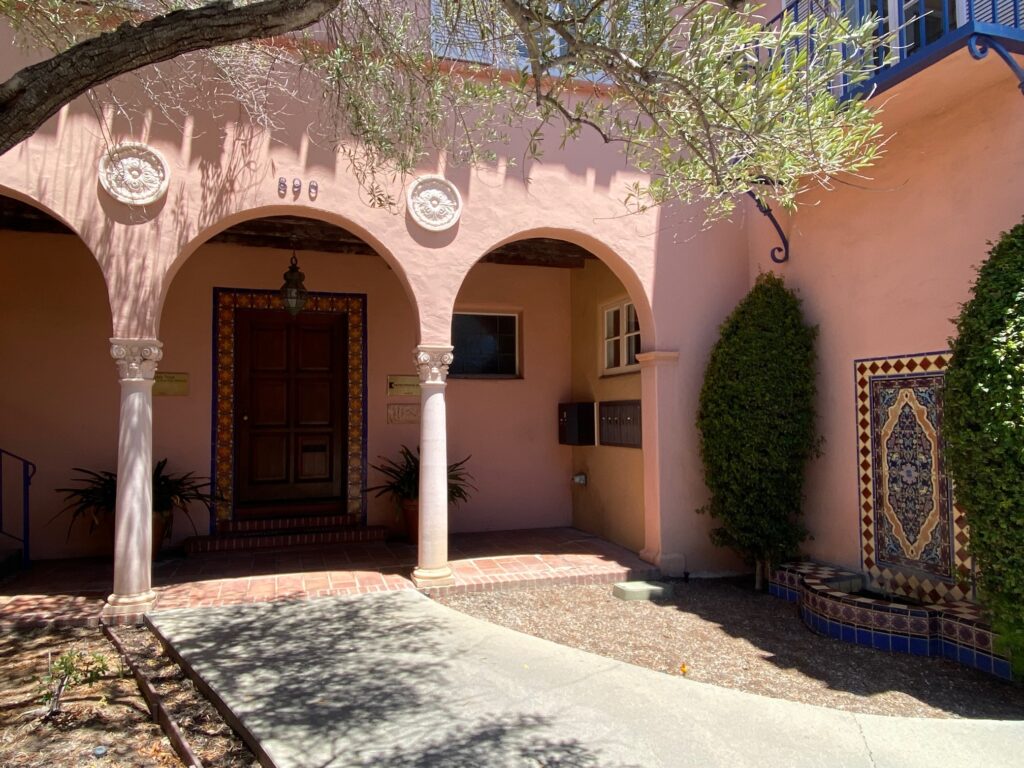 The Teass building is located at 890 Osos St. on the corner of Palm St in downtown San Luis Obispo. 
Suite E is located on the second floor. 
SCHEDULE HERE (Return Patients Only)