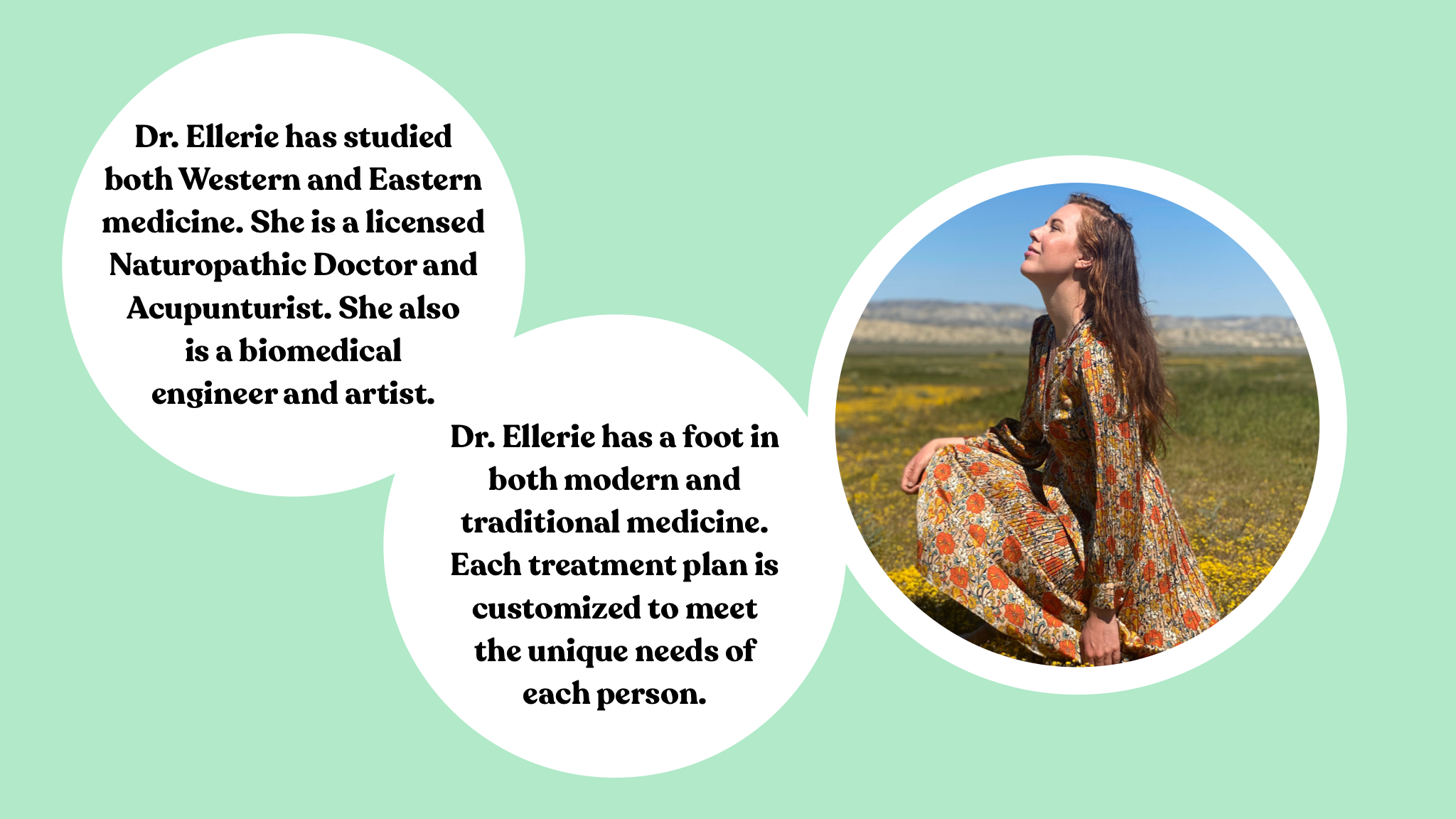 More About Dr. Ellerie Jean Nagy:
Hi, you can call me Dr. Ellerie! I am a licensed Naturopathic Doctor and Acupuncturist back in SLO after going to medical school to offer holistic medicine to the Central Coast.  After graduating from CalPoly in 2008, I left San Luis Obispo to pursue a career in Biomedical Engineering (BME). During my short stint as a BME, I felt like there was a different way that medicine could help the healing process, one that was less about suppressing symptoms and more about addressing root causes and lifestyle changes. I went back to school in Portland Oregon to earn degrees in Naturopathic and Chinese Medicine.
Naturopathic medicine changed my entire perspective of the intrinsic power of the body to heal, given the right conditions. I personally discovered the power of Naturopathic medicine when I discovered my root causes for acne, eczema, anxiety, and insomnia. It felt like a miracle when my skin cleared clear. If my skin flairs, I usually know the reason why it flared and what treatments are necessary. I've been panic attack free for more than a decade.
 My favorite part of my job is educating patients on how their body works and empowering them to control their health. I enjoy treating a wide variety of adult and senior patients (sorry no kiddos). I work with sensitive patients and patients with a history of trauma to find the most gentle, yet effective modes of treatment. I offer both traditional styles of acupuncture and non-needling techniques to accommodate the variety of needs of my patients. 
Having studied general medicine and holistic skincare, I treat a wide variety of ailments including but not limited to hormonal imbalances, acne, eczema, scar reduction, fatigue, stress, mood disturbances, insomnia, digestion, hormones, pain, thyroid issues and more.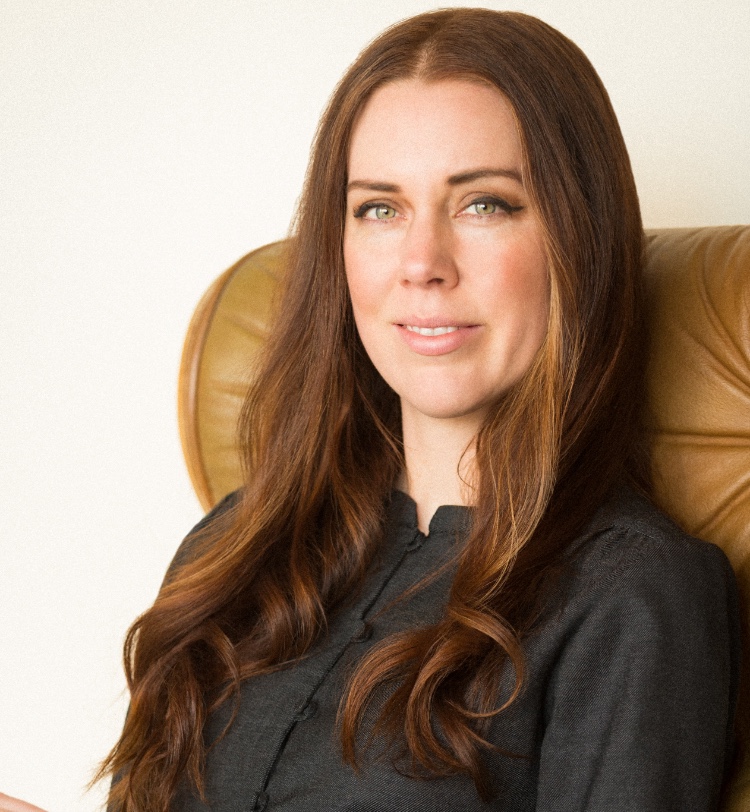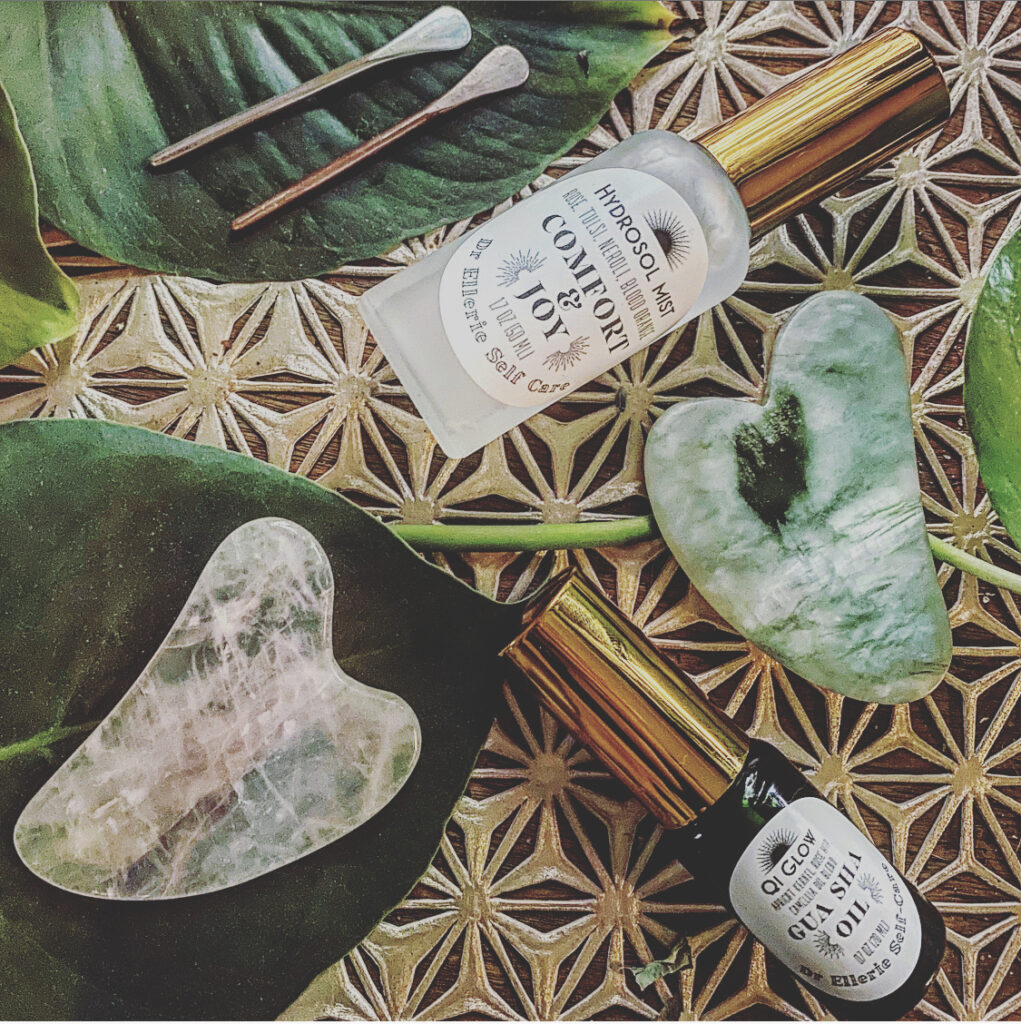 Naturopathic Medicine
Gentle Acupuncture and non-needling techniques
Cosmetic Acupuncture
Structural Alignment and Myofascial Release.
Clinical Nutrition
Stress Management Techniques
Western and Eastern Herbs
Dietary Recommendations
Functional Labs Testing
Homeopathy and Flower Essences
Interested in becoming a patient?
Click on this button:
Bachelors of Science in General Engineering with a focus on Biomedical Engineering, California Polytechnic State University 2008. 
Masters of Science in General Engineering with a focus on Biomedical Engineering, California Polytechnic State University 2008. 
Naturopathic Doctorate, The National University of Natural Medicine, Portland Oregon 2015
Masters in Science of Oriental Medicine, The National University of Natural Medicine Portland Oregon 2019